The Cloud Cover Print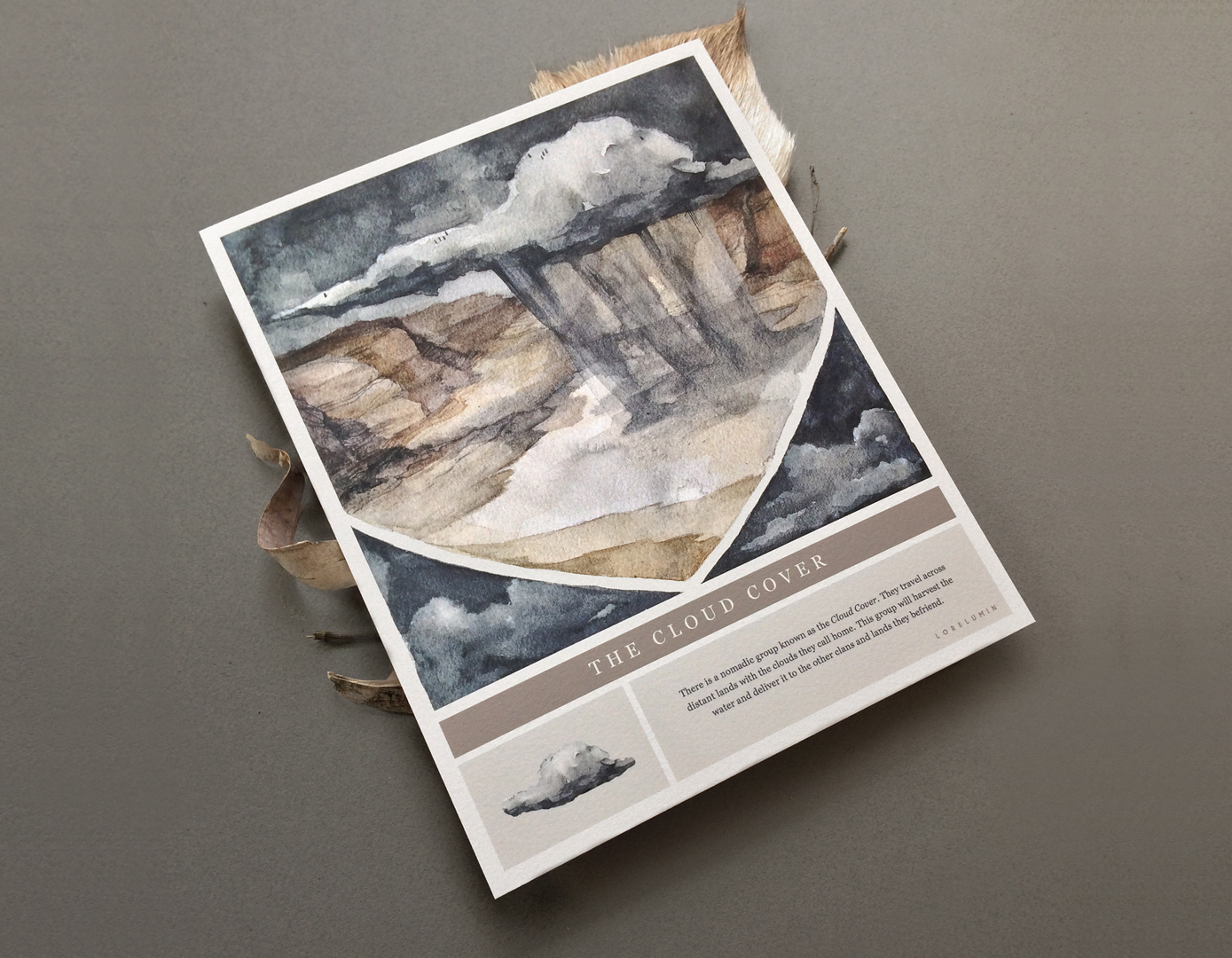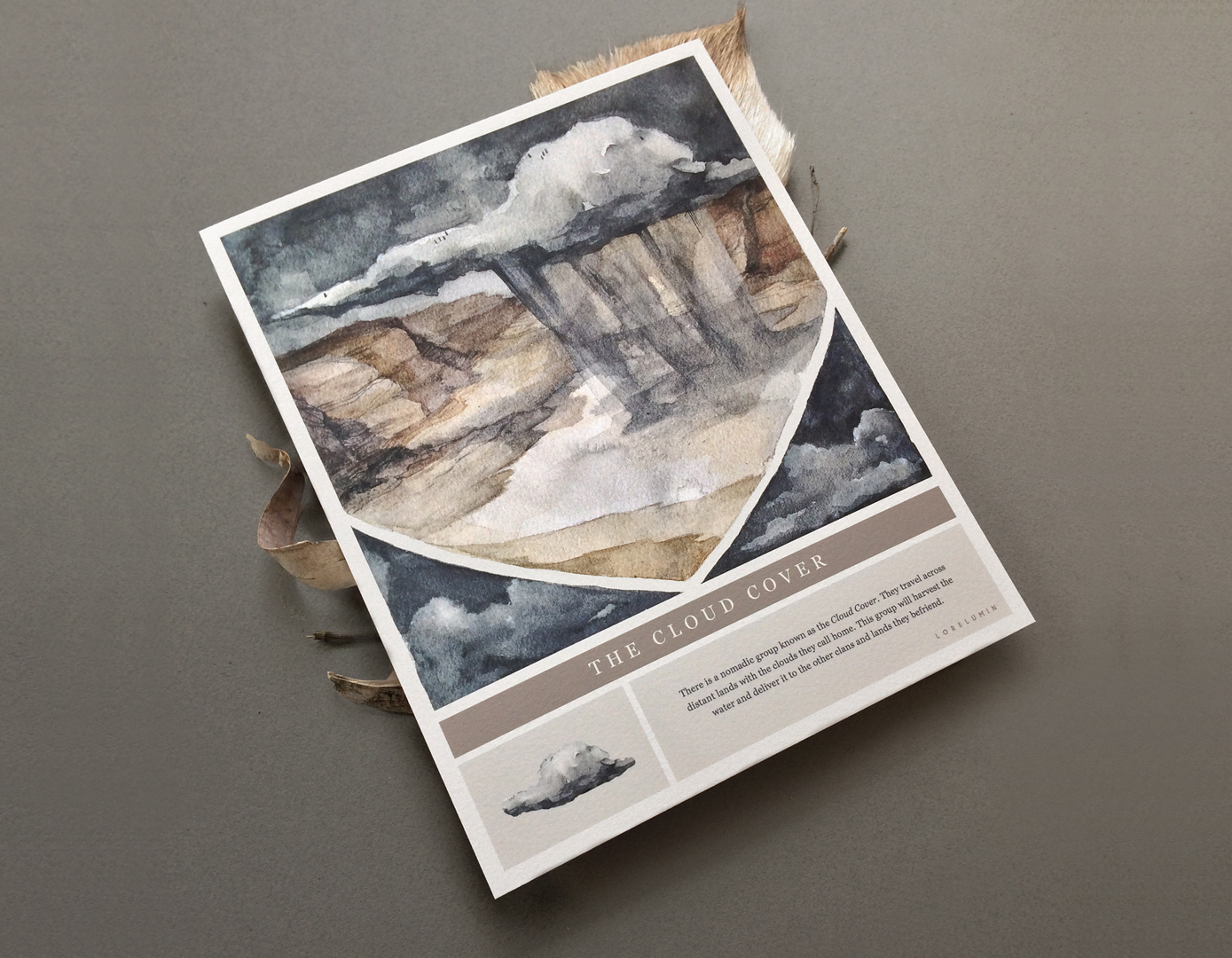 The Cloud Cover Print
This is a fantasy story that we at Lorelumin created and turned into a story print for you to enjoy whenever you need a healthy dose of wonder or whimsey in your home.

The Cloud Cover:
"There is a nomadic group known as the "Cloud Cover." They travel across distant lands with the clouds they call home. This group will harvest the water and deliver it to the other clans and lands they befriend."

This piece was meticulously painted by our Lorelumin watercolorist and visual developer Erin Connally and designed by our graphic designer Harrison Connally.
8 in W x 10 in L